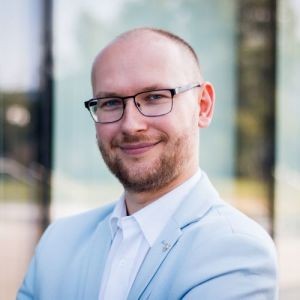 Tomasz Palak
Radca prawny, prelegent, autor artykułów na tomaszpalak.pl i w prasie.
Ekspert proszony o wypowiedź przez podmioty zewnętrzne – między innymi TVN, Rzeczpospolitą czy money.pl. Rozmowy z Tomkiem prowadzono między innymi w ramach audycji Mała Wielka Firma oraz Dzień Dobry TVN. 
Pięciokrotnie na podium konferencji I love marketing, występował również na Infoshare, TEDx Fuckup Nights i licznych innych wydarzeniach. Wykładowca WSB, WSAiB, WSEI i UTH. Prywatnie gitarzysta.
Past Presentations
Legaltech, martech i te wszystkie inne techy
14:10 - 14:30, 23rd of September (Wednesday) 2020/ MARKETING STAGE
Gdzie jest haczyk? - Jak nie dać się przepisom
10:20 - 10:40, 9th of May (Thursday) 2019/ Marketing
for Conference Passes+ only
Jak nie hamować innowacji prawem?
14:00 - 14:20, 22nd of May (Tuesday) 2018/ MARKETING STAGE
for Conference Passes+ only