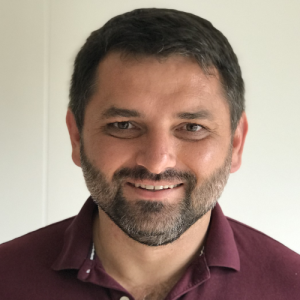 Marek Stefaniak
Artificial Intelligence Architect, with over 15 years experience in developing software for the financial sector. He has worked in many different organisations, from software hauses, through financial institutions to fintech startups.
Now at BNP Paribas, as Artificial Intelligence Architect, involved in the process of applying this technology in different areas of the Bank.
Constantly looking for new areas of development, currently interested in quantum computing. In July 2020 successfully completed Qiskit Global Summer School hosted by IBM Quantum.
In recent years focused on building artificial intelligence solutions. In 2017 awarded the Audience Prize and 3rd place in the Nationale Nederlanden International Hackathon in Amsterdam.
Proudly holds two crowns: The Crown of Polish Marathons and The Crown of Polish Half Marathons.
Past Presentations
Smart assistants - challenges in building a new generation of application
11:25 - 11:45, 29th of September (Tuesday) 2020/ DEVTRENDS STAGE