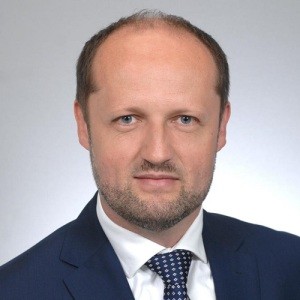 Piotr Beńke
Chief Technology Officer at IBM for Poland and Baltics responsible for building strategic directions in the field of technology, promoting the latest IT solutions that increase business efficiency and for the development of technical communities. Alumne of Poznan University of Technology and Warwick Business School.
Piotr Beńke has been associated with the IT industry for 25 years building his experience in various positions and working with many industries. Active certified executive architect of IT solutions. Prior to taking up the current position, he worked as the director of IBM Systems for Poland and  Baltics, where he was responsible for the sale of the latest technologies offered by IBM. Previously, he was the manager of technical sales support team (specialists & architects).
Passionate about the latest information technologies such as cloud computing, blockchain, AI and quantum computers, and an advocate of technology application in everyday life. He develops technical communities in IBM as part of a team working at IBM Academy of Technology.
Actively participates in the activities of various non-governmental organizations such as KPI, promoting the use of the latest technological solutions in various industries and at various levels of state administration in Poland.
Past Presentations
In which industries can AI become a game changer?
14:50 - 15:20, 09th of May (Thursday) 2019/ Inspire
AI
Inspire
PanelDiscussion