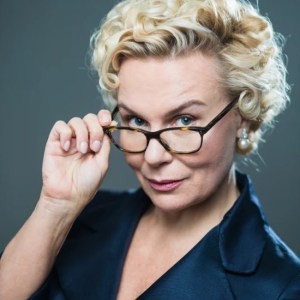 Colette Ballou
She is an entrepreneur, angel investor and limited partner.
Years ago, Colette started Ballou PR, a European communications and strategy agency that works with high-growth technology and technology-enabled companies, as well as technology investors. As Ballou PR is at the meeting point of business and media, they have been early adopters of leading technologies and monitored their development.
Ballou PR's success has allowed her to invest in start-ups and venture capital firms, and has also given her exposure to thousands of different business models, so that she knows what works, what doesn't, and what to watch for. Along with her colleagues, she forecasts trends, understands and examines human behaviour, and uses these insights to position businesses for high growth.
Companies she has worked with include 83 North, Accel Partners, AOL Networks, Autonomy, Badoo, Box, Criteo, Duolingo, Emailvision, Eventbrite, Evernote, Facebook, Flipboard, GoEuro, GP Bullhound, HotelTonight, Infectious Media, Lakestar, Pinterest, Seatwave, SendGrid, Shopping.com, Stack Overflow, Stripe, TechCrunch Disrupt, TransferWise, Twilio, Unruly Media, Waze, WhatsApp, White Star Capital, Wildfire Interactive, Yelp and Zendesk.
Colette invests in companies with teams she has known previously who have a straightforward business model and to whom she can bring more than money to the table. A snapshot of her angel investments:
Molotov.tv (France): Spotify for TV, which recently raised a $23.3M Series B with Sky as an investor
Attitude.ai (Latvia/US): AI for automating marketing communication
Orson & Co (UK/US): a touchscreen software and publishing company founded by a bestselling novelist Richard Mason that unleashes a media-rich storytelling format created by artists, not coders
Black Country Atelier, a UK-based education software company teaching young people skills in modern digital design and manufacturing technologies (3D printing, scanning, smart electronics and programming).
Furthermore, she is also a limited partner in Berlin-based Cavalry Ventures, which now takes up the lion's share of her time, as she guides them to become a more reflective venture capital firm, placing diversity in the center of their investment thesis. The partners and she firmly believe that this will result in far above average returns.
Colette advises and mentors many CEOs, and is a frequent speaker on the topic of angel investing, the importance of reputation and a strong corporate culture, and the responsibilities of investors, be they angels or limited partners.
Among other awards and honours, she was recently named one of the Europe's Most Influential Women in the Start-up & VC Space by EU Start-ups, and was also recognised as one of the 50 Most Inspiring Women in European Technology by InspiringFifty.
Past Presentations
Getting the Most From Your Board
12:10 - 12:30, 23rd of May (Wednesday) 2018/ STARTUP STAGE