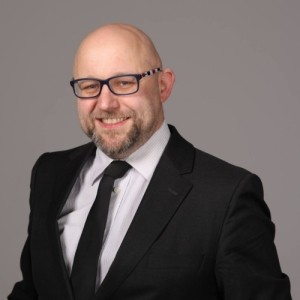 Bartosz Sokoliński
Industrial Development Agency JSC
Bartosz has experience in working as a general director, director of innovations, strategic and creative director, as well as a public relations manager. He worked for state-owned companies, investment companies, public relations, advertising agencies, foundations and associations, consulting and interactive companies.  His experience also includes buying/selling companies and cooperation with VC funds. As an experienced entrepreneur, he accustomed to achieving financial goals. 
He loves to share his knowledge and experience. His experience is much more diverse. He was a Councillor; President of Association of Friends of the Jabłkowscy Brothers; Start-ups founder; founder of the a political think-tank Od-Nowa Forum  and Citizens of Academia – a social movement for better science and education; Founder of Fundujesz.pl – the first Polish crowdfunding platform dedicated to ngos; lecturer at the Social Academy of Sciences (social media, public, and public appearances relations).
He graduated the Polish-Jewish Exchange Program – Forum of Dialogue and American Jewish Committee.
He can win over people. He has the unique ability to build effective teams and motivate people to cooperate. He is creative, innovative and his management style can be summarized as open and based on trust.
Past Presentations
Transfer technology: just stop "kombinować"
15:25 - 15:40, 08th of May (Wednesday) 2019/ Inspire
Transfer technologii. Transfer wiedzy. Otwarte Innowacje: czyli o tym czemu nie warto wymyślać koła
12:50 - 13:05, 22nd of May (Tuesday) 2018/ INSPIRE STAGE
Sieć Otwartych Innowacji – finansowanie transferu technologii
16:15 - 16:30, 18th of May (Thursday) 2017/ STARTUP STAGE