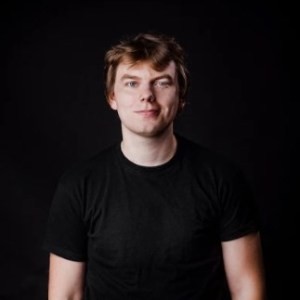 Sławomir Potasz
Slawek - founder and CEO of InMotion Labs. Slawek is a passionate filmmaker who wasn't accepted for a filmschool, so he decided to create smartphone accessories for
content creators. If he couldn't be a "painter" himself, he wanted to create a brush for painters to co-create their work. That's how InMotion Labs was born - the company that disrupts smartphone camera movement. Slawek is responsible for the creative process and work of the InMotion Tribe - his technological partners in crime who develop embedded, high level and cloud software, as well as embedded electronics and mechanics.

Despite B2C, Slawek is eager about implementing "Moving sensor" ideology to InMotion products. That's why InMotion video products were implemented in Automotive and Construction Development. Slawek is good at monetising his hobbies. Despite filming, he also rides a mountain bike and runs Downhill24 cycling blog  with 300,000+ Instagram and Facebook Fans.
Past Presentations
Panel: Go global
12:50 - 13:10, 23rd of May (Wednesday) 2018/ STARTUP STAGE