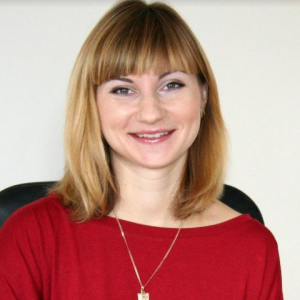 Kateryna Berezovska
Office of Member to the European Parliament
Kateryna Berezovska, Representative Office of the Member to the European Parliament. Was Responsible for development of Partnership between Western and Eastern Europe, in particular with Ukraine and Moldova.
She started to work when she was 15 years old. The first working place was the International Committee of the Red Cross, where she got in touch with international diplomacy for the first time. Then the launch of charitable project with the support of Victor Pinchuk Foundation "Ukrainian Philanthropic Marketplace" - the first national on-line donation platform in UKraine. Then - work in the Verkhnovna Rada and the European Parliament.
Main competences: Eastern Partnership, healthcare policy, e-medicine. From the family of teachers and medicians.
"Knowledge helps to prevent the problems, not to solve them once appeared. But almost nobody thinks about health until it reminds about itself. That is why knowledge and prevention are particularly important in this area".
Past Presentations
Digital Health: Virtual Solution for Health in Reality
12:15 - 12:45, 17th of May (Wednesday) 2017/ STARTUP STAGE