07.06.2018
[PL] Pył po infoShare powoli opada. Zakończyliśmy pierwszy etap akcji re:infoShare!
Oczywiście nie oznacza to, że nie będziecie już mogli brać aktywnego udziału w procesie rebrandingowym; wręcz przeciwnie - będziecie mogli, i to już niedługo!
Zgodnie z planem opisanym w pierwszym poście, agencja Engram koncentruje się teraz na analizie, wnioskach, spostrzeżeniach i podsumowaniu pierwszego etapu. Gdy będzie to gotowe, rozpoczynamy drugi etap otwartych konsultacji - na temat wypracowanych przez nas idei.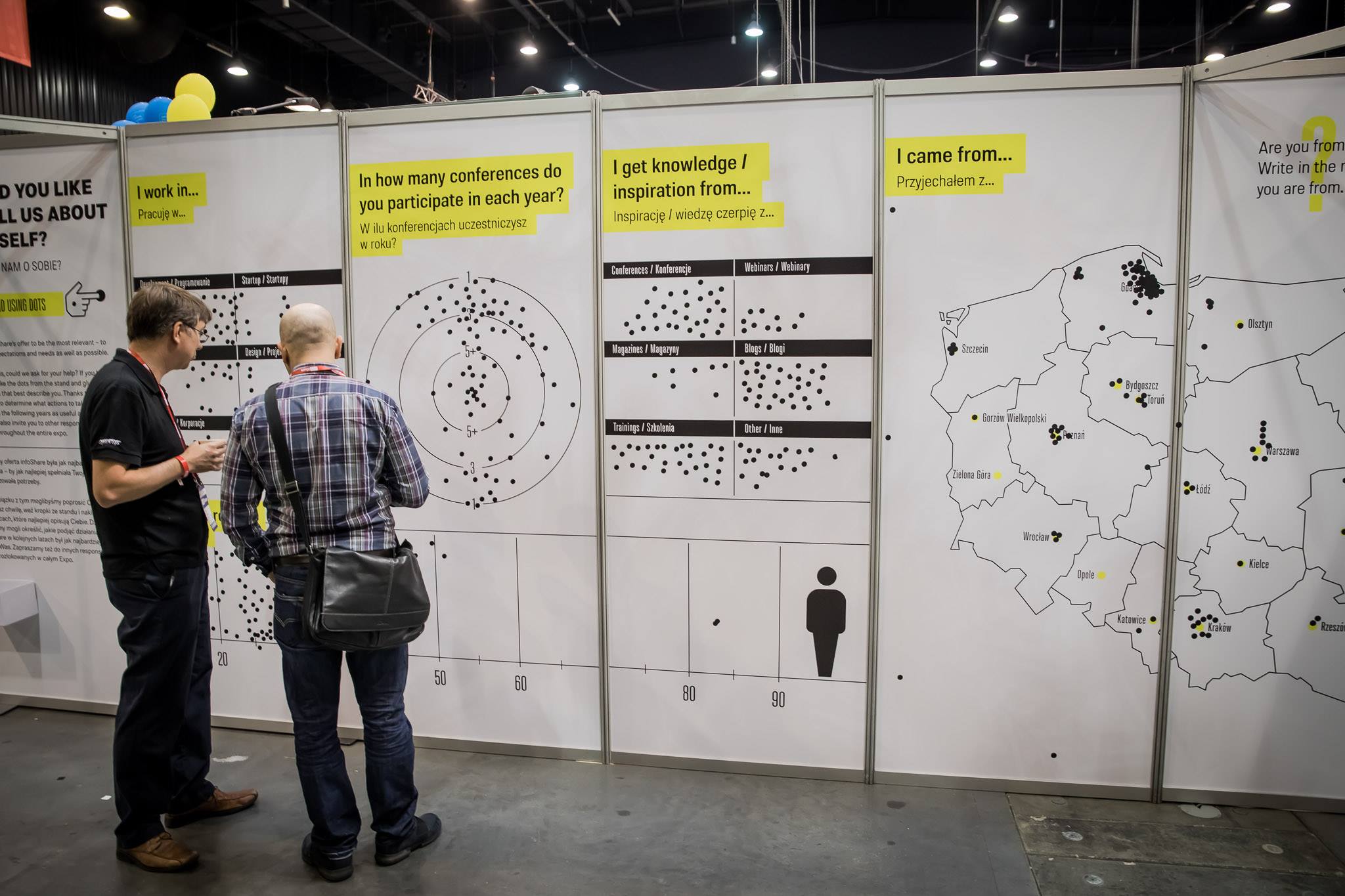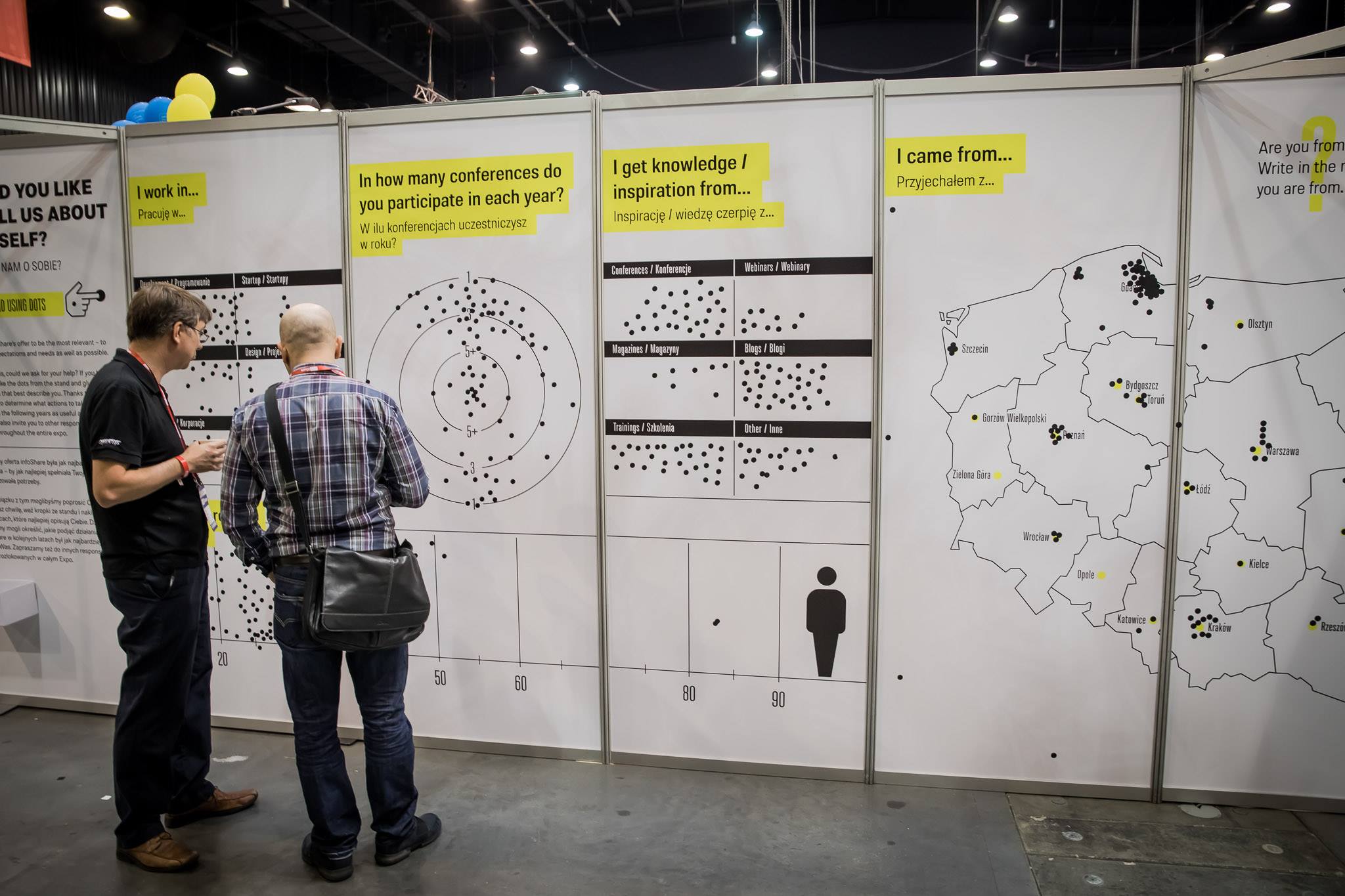 Nasi partnerzy od brandingu także brali udział w wydarzeniu i są pozytywnie zaskoczeni tym, jak wiele różnych profesji reprezentują uczestnicy infoShare'a. Jak się okazuje, przyjeżdżacie do nas z różnych zakątków Polski i świata, jesteście w różnym wieku, a inspiracje czerpiecie z bardzo wielu źródeł: magazynów, blogów czy konferencji takich, jak infoShare. Nie spodziewaliśmy się aż takiej różnorodności, ale dzięki niej proces rebrandingu będzie jeszcze bardziej interesujący.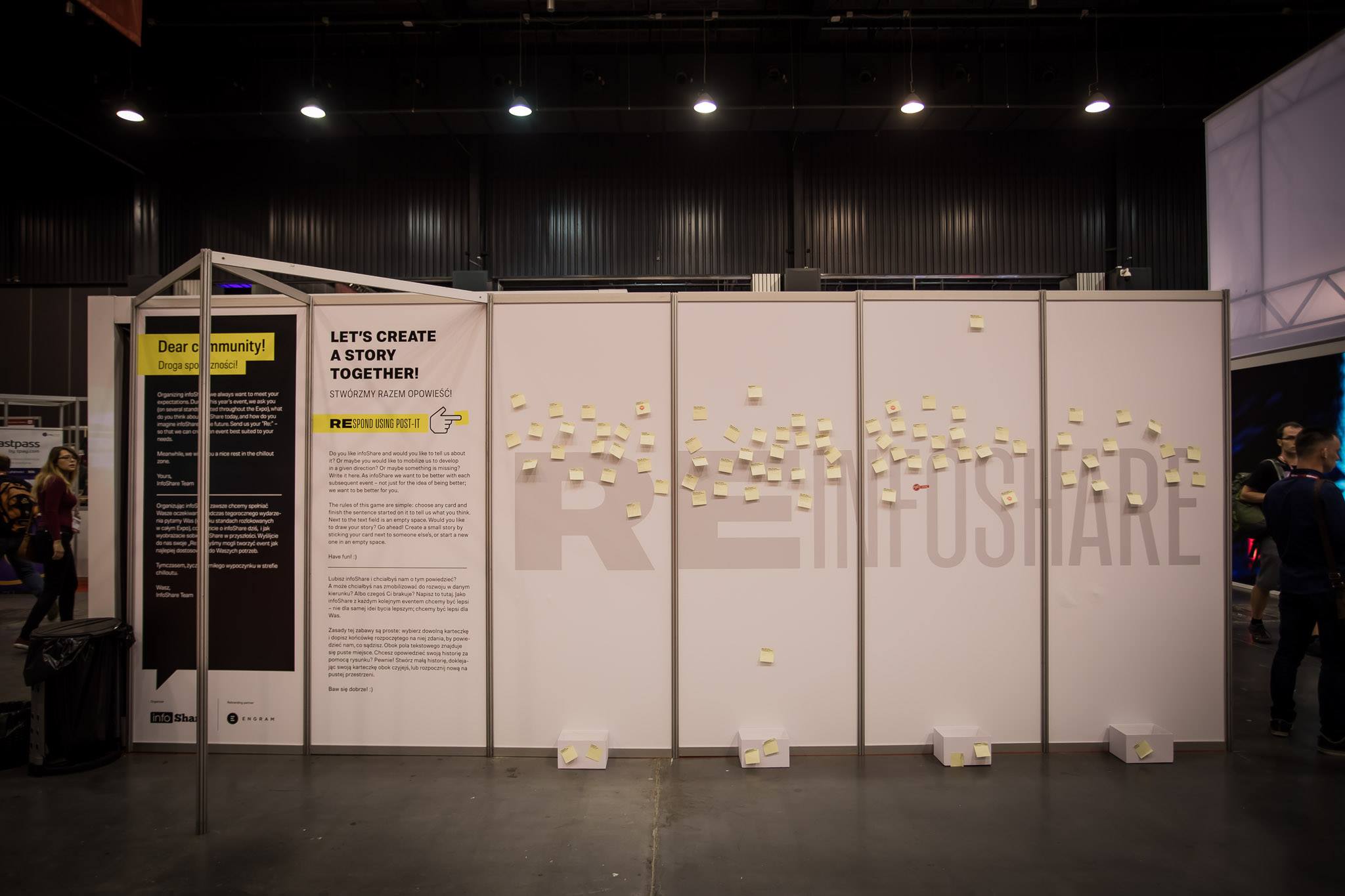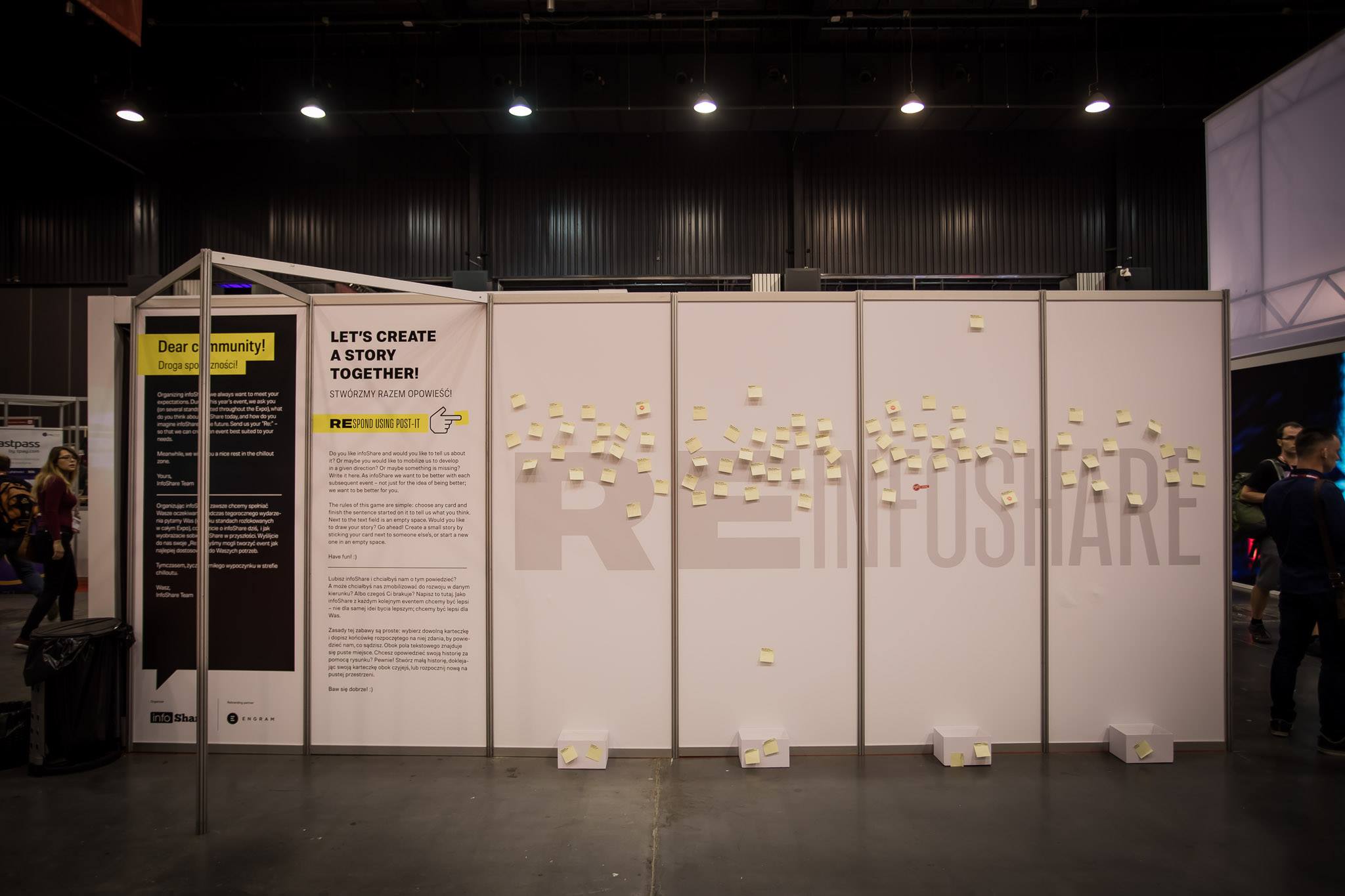 Chcielibyśmy Wam w tym miejscu podziękować za aktywne uczestniczenie w re:infoShare - na ściankach umieściliście wiele kropek i notek (oraz pozdrowień ;)), które pomogą Engramowi dostosować markę infoShare do Waszych oczekiwań. Stay tuned!
 
---
See also: