09.10.2017
VCs can't afford to be local players
The VC world is in constant flux: new deals, new challenges, and pretty strong competition to be faster and wiser than others. We asked Tuomas Kosonen, Partner at Inventure, a Nordic-based fund, how to attract his attention, how Inventure supports their portfolio, and if the future for startups seems bright.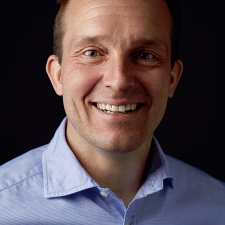 One of four partners at Inventure, a leading early-stage venture capital company in the Nordics. Interested in software, health tech and gaming. The investments he manages include Blueprint Genetics, Thinglink, Bitbar, Scoro and Lingvist.
interview by Agnieszka Meller
Agnieszka Meller, infoShare: On your website you say, "you invest in innovative and fast-growing companies, led by exceptional entrepreneurs and willing to disrupt their industries". What exactly does this mean? 
Tuomas Kosonen, Inventure: It's always good to challenge investors. A partnership between a startup and an investor tends to last several years, and therefore it is important to find the right partner to build the company with. Each investor is looking for different things in a startup. For us, there are 4 elements that we should get excited about to get seriously interested: the team and the individuals behind the 
achieved traction, technology and/or business model, addressable market and market growth.
AM: Let's say I am a startup looking for funding – how would you check my willingness for disruption? 
TK: You have to know your market and have a credible vision of how you are going to tackle it and become the market leader. Great tech helps, but execution matters most.
AM: What does the process from first contact to investment look like?
TK: We see hundreds of startups each year. At seed stage, it is people that matter most. In later-stage companies, we expect to see solid traction. There is no process chart or templates we follow. In the end, each company is unique. Normally the process takes around 12 months. It is simple but we want to get to know the people and the market. We want to see how the co-operation would be in future. And it is, of course, a mutual decision; investment should be much more than just money. 
AM: What if I can't wait a year?
TK: When there is an immediate fit in place, the investors can also move fast, 4 weeks could be enough. The process tends to be pretty straight-forward; no need to hide behind bureaucracy, but there are some papers to fill-in. 
AM: This is the process, hopefully leading to the first money transfer. What is your philosophy after?
TK: The first months tend to be very important. We want to build the basis for the strategy and co-operation with the team. We are an active investor and work closely with our portfolio companies throughout the lifecycle. That is, at least, to me something you are expected to do when investing other investors' money on their behalf. Normally, we have identified the strengths and weaknesses of a company already, prior to the investment, and start to work on those right after. We want to help companies grow; we don't want to micromanage them.
AM: You have already been 12 years in the market. What are the outcomes? 
TK: We have built a solid portfolio of 40 companies, exited a few ones and are constantly looking for new ones. We have quite a few ones growing nicely, and expect 2017 to be an excellent year with exits. We just closed an exit with Rightware, a company developing tools and 3D engines for embedded software, with a focus on the automotive. The company was sold to China and we see more and more interest arising from Asia to European technology companies.
AM: Was there any project on the table you wrongly evaluated, and it became a great success?
TK: As a mistake, I would take the example of Rovio Entertainment, the company behind Angry Birds. I was, back in the day, raising money for that company from my then current partners, they refused to invest, but got me to join Inventure instead, back in 2007. It would have been an even better outcome if we had first invested in Rovio.
AM: InfoShare is focused on the CEE and The Baltics. What is your view on these regions? 
TK: The Baltics have been in our focus since 2012. There is a lot of talent around, great education and, especially, ambition; people aim for the moon, and quite a few have also succeeded with their plans. I just love the attitude, no bullshit. We have not been that active in CEE, but are looking more and more around. We have one investment in Hungary and, based on that experience, want to do lots of new bets in the region. The investment market is competitive throughout Europe, but we see that there are still nice opportunities for investors to help build companies in the region, especially with local partners.
AM: Inventure has three offices, including one in Shanghai. Why there? 
TK: Already in 2010, we thought that VCs can't afford to be local players. We decided to take the road opposite to the most traditional one and explore the Asian markets for our portfolio companies. Our office in China serves as a market access platform to our portfolio companies. We have been helping our companies with JVs, recruitment, partners and customers. In two companies, we have taken an operational role, and now both startups have been acquired by Chinese companies. So, somehow, the strategy has paid off. There are huge opportunities in Asia, although the competition is at least as fierce as in Silicon Valley, the culture is different, barriers to market entry are more challenging, etc. I'm not saying that everyone should go in that direction; there has to be a good reason. Many of our portfolio companies are setting up offices in Europe and the US. Asia is just not the right direction for them. But I still I recommend everyone to think seriously about the opposite road instead the most obvious one.
AM: What is your opinion on the race to get one unicorn, or even decacorn, in each country as soon as possible?
TK: There is constant competition where the companies should locate themselves. Not only with the startups, but also with the larger, listed ones. That is pretty understandable. Companies create work, taxes, positive hype and new companies, and, therefore, it is in every country's interest to have some success stories to promote. The Nordics have been pretty successful in this, and that has brought a lot of new talent, resources and money to support the startups. When a market gets dominated with public money, it might have a negative effect on risk taking, valuations and life cycles of the companies. There should always be private interest in the companies, and also the founders should have some personnel risk with the company.
AM: To finish, let's play prophet. Is the startup world going to change?
TK: There are lots of predictions. New hypes will materialize, some of the old ones will fade away, and others become mainstream. So, it's impossible to know. However, I believe that the hype around startups overall will slow down. This will become a common, normal way to build a company. Crowdfunding will have a huge impact and bypass venture capital in volume, both in numbers and amounts raised. Overall, there will be more and more money and resources available, so there has never been a better time to be an entrepreneur! Have fun out there. 
AM: Thanks a lot for sharing your thoughts. Let's hope some of the infoShare startups will join your portfolio!
Tags:
---
See also: