22.02.2018
Investors' perspective on the biggest 2017 surprise and failure, and THE trend for 2018 - "Grow with Tech" magazine
We've asked experienced investors - Jess Williamson from Techstars, Stephan Morais from Indico Capital Partners, Richard Lucas from Cambentrepreneurs, Peter Cowley WBAF Best Angel Investor of the World 2016, and Alex Blakeway from Venezia Capital - for their perspective on the biggest 2017 surprise and failure, and THE trend for 2018. Check the answers!

Check the "Grow with Tech" magazine.
We've asked experienced investors - Jess Williamson from Techstars, Stephan Morais from Indico Capital Partners, Richard Lucas from Cambentrepreneurs, Peter Cowley WBAF Best Angel Investor of the World 2016, and Alex Blakeway from Venezia Capital - for their perspective on the biggest 2017 surprise and failure, and THE trend for 2018. Here's what some of them said. Check all the articles in the "Grow with Tech" magazine no 2.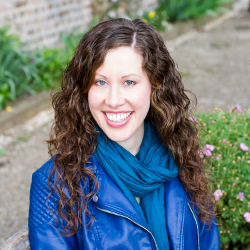 Techstars Director building new accelerator programs across EMEA + APAC. Formerly Global Program Director for Barclays Accelerator Powered by Techstars in London, NYC, Tel Aviv & Cape Town, investing in fintech startups globally.
Fintech is Human Too
As the world deeply contemplates the applications of machine learning, artificial intelligence, and autonomous technologies, it is easy to lose track of the role that humans play. From fintech to healthtech to aerospace, the buyers, consumers, and creators of products and services tend to be made of flesh and bones. 
In the realm of financial services, we have been quick to remind ourselves of the human element in incidents like security breaches or financial crises whether they may involve negligence, greed or human error. But it's not only the dark side that humans should be called out for.
The biggest surprise of 2017
What does it suggest? One of my favorite announcements this year was the acquisition of Whole Foods by Amazon, and I thoroughly enjoyed the mix of responses from massively surprised to totally unfazed. While I was hooked tuning in to see the ways Amazon quickly integrated into the physical retail environment, what I found even more amusing was watching ancient footage of a 60 Minutes TV episode from 1999 when Amazon was five years old.
In that priceless time capsule preserved on YouTube, the presenter is baffled at the notion that Amazon is worth more than a well-established industrial company like Texaco, and he expects Jeff Bezos must find this ludicrous as well – which of course is not the case as Jeff has his own vision of the world ahead.
Banking incumbents have for years acknowledged that their biggest competitors are no longer limited to one another but instead increasingly nervous about the likes of Facebook, Apple, Google, Amazon, Alibaba, and their next moves. While many know this in their heads, I can only wonder how many felt it more intensely in their hearts after seeing the bold $13.7B maneuver? We can point to logic and reason to inform how we should be feeling, but I think this aggressive move stirred more emotion; we are human after all.
The biggest failure of 2017 
What can we learn? While understanding individual personalities can be a significant asset, I think on a larger level one of our biggest failures in the startup world unveiled over the past year has been human culture. This has been unfortunately shared across geographies and industry verticals, with exposés of disturbing human behavior raising serious questions about the relationship between power and inclusivity ranging from the tech community to politics to sports and Hollywood. 
The year 2016 already had us paying attention to solutions addressing financial inclusion, working to positively impact the billions of people who have historically been excluded from traditional financial services. Now building more cultural inclusion into the DNA of our companies and ecosystems is clearly at the forefront as well.
The trend for 2018
Looking ahead into 2018 – what can we see? As capabilities in data analytics and AI continue to grow, our ability to translate insights into more personalized communication and interfaces has not on the whole been keeping up. Financial services consumers have long been segmented by rudimentary measures such as age group, income bracket or marital status, but the data that surrounds individuals is so much richer than a few ticked boxes.
With tremendous value to be gained by those who can bridge the gap from data to effective action, not only are we seeing more efforts to leverage insights from the wealth of information collected, but also the acknowledgment that personality has a role to play. For example, by incorporating psychometric models, London-based company DataSine empowers banks to learn from their existing data sets and cleverly tailor communication for individual customers. Whether it's a conversation around a product offering or complaint resolution, I love seeing how personality dimensions can be taken into account to improve effectiveness.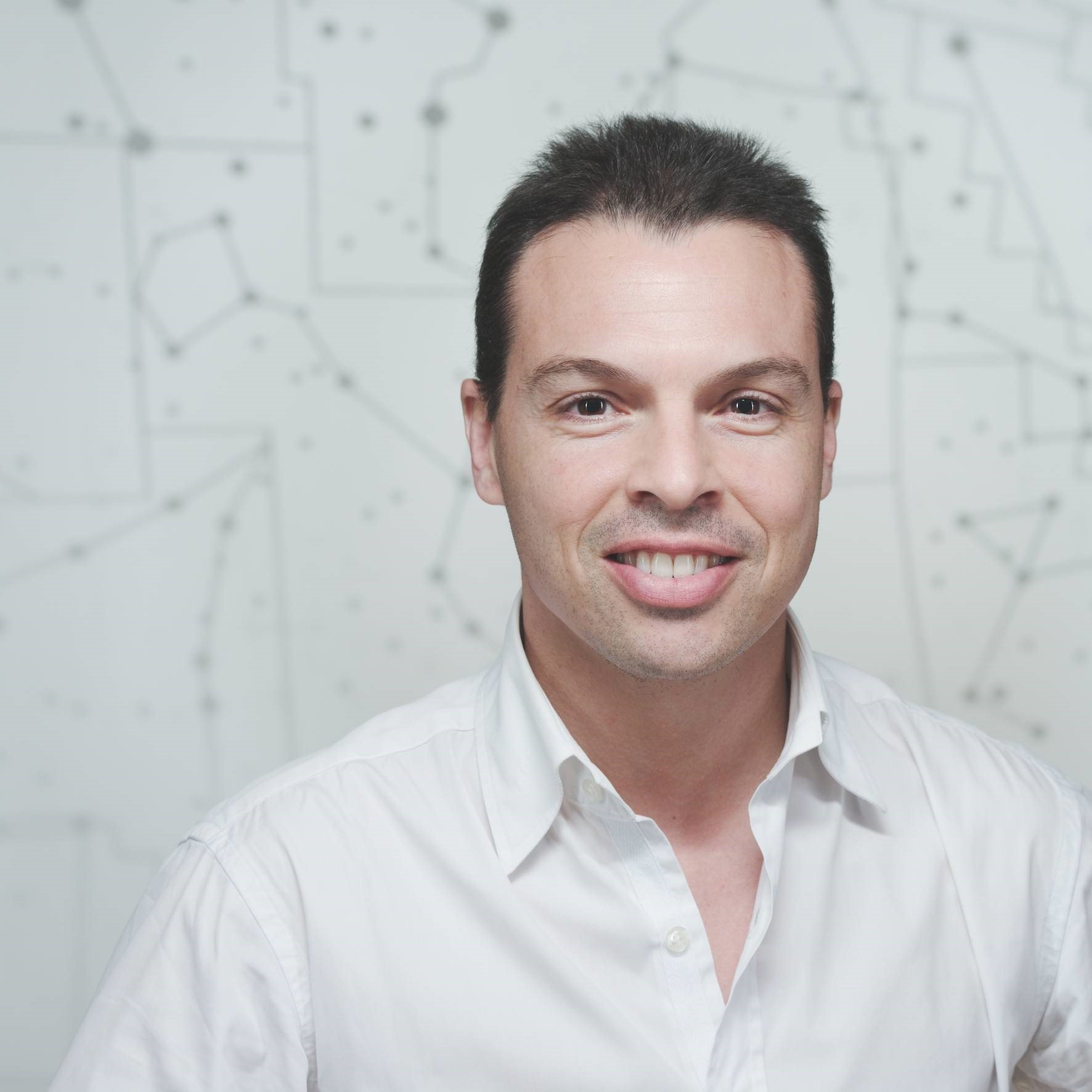 Founder and Managing GP of Indico Capital Partners, a leading Portuguese VC. Formerly an Executive Board Member at Caixa Capital, the PE and VC fund with a potential 700 Million Euros under management, where he led VC and co-led PE investments.
The biggest surprise of 2017
In 2017, we saw the definite establishment of artificial intelligence as the must have technology in every startup. This is part of a wider trend where top venture investors are looking increasingly, and most of them exclusively, into deep tech investment opportunities, or at the very least, rather intelligent tech. As everyone knows, investors tend to have a herd mentality, but the truth is that after the social network trend, app trend, mobile first trend, marketplace trend and software as a service trend, it is no longer easy to innovate with another copycat of the trends above. The game is now in upgrading these trends (or creating new companies that interact with the dominant players in each vertical) with artificial intelligence. Simply put, it lies in creating algorithms that can digest data and produce smarter recommendations and smarter results for consumers and businesses. This is a positive trend, although not entirely a surprise because we are seeing an enormous amount of innovation steaming from the introduction of these layers of intelligence and automation. This could lead to huge productivity gains across all global industries – and a few difficult side effects for sure. But, as a piece of advice, if you are an entrepreneur, don't claim your startup incorporates artificial intelligence if it really doesn't amount to much. Smart investors immediately see through this. As usual, to win the innovation game and get funded by good investors, you really need to be on top of your game at a global level, not just in your city or country.
The biggest failure of 2017 
As usual, there are countless failures in the tech world every year. But, with the continuing low level of interest rates, and hence capital availability for riskier asset classes such as venture capital, we are bound to get increasingly vast amounts of capital flowing into undeserving startups, and at completely unrealistic valuations. Here goes a list of a few of those big disappointments.
Juicero, a Silicon Valley startup that raised about $120 million from top US investors closed after its $700 juicer was proved to be almost useless and barely better than squeezing the juice bags by hand. Clearly, a product that did not merit its existence.
Beepi, a marketplace for used cars, shut down after raising almost $150 million, despite having a market. Reports say the company was run with the wrong priorities and too many employees. Bad management and apparent lack of supervision cost the VCs dearly.
Jawbone, the famous wearables company also had its eclipse in 2017 after having raised financing of over $951 million during its long lifetime. The company could not face the increased competition and the relative decline of its market.
So, here we have 3 unfortunate examples of why companies fail – product not solving a real problem, bad management, or not being able to fight competitors.
But the real big failure has necessarily been a tech company. The real failure has been security breaches – from the Equifax breach of 145 million Americans' Social Security numbers and driver's license numbers to Uber's disclosed past hack of 57 million driver and rider accounts. This problem is here to stay and will certainly increase, and that is why investors are ever on the lookout for cybersecurity companies to tackle this growing problem.
The trend for 2018
Crypto is the definite trend for 2018. While in 2017 cryptocurrencies and blockchain came out of obscurity, for most people, 2018 will be the year it becomes more standard and more mainstream. It will be a bumpy ride and no one knows how this will shape up. But, for sure, it will not end.
We have seen the huge growth, many say unsustainably so, in valuations of most cryptocurrencies in 2017, creating many crypto millionaires and even billionaires. But the truth is, only a tiny minority of people worldwide own crypto assets, and few institutional investors, where the real money lies, have yet got into trading these currencies. So, expect a huge influx of capital, and potential rises in valuation, with certain significant volatility. Also expect incoming regulation and mixed effects on the value of these currencies, on one hand legitimizing them and attracting institutional capital, on the other, potentially ironing out market deficiencies, dodgy or weak players, bubbles and arbitrage opportunities that still existed in 2017. As for all the technology behind these currencies, there are certainly bright prospects for the infrastructure supporting this growth, again depending on how and when regulation is introduced and which players can adapt to it.
As for the (in)famous ICOs (Initial Coin Offerings), which, in 2017, were mostly based on white papers claiming a huge market for a proprietary digital token of a company that most of the time was not much more than a PowerPoint, expect a little bit more of rationality, maybe pushed by regulation. Equity-linked tokens that actually give an economic right to owners of the company, or ICOs, promoted by companies that actually already have a business, should become more usual – hopefully.
It will be a wild year but a promising one for technology and startups that can actually change an industry and ultimately, the world.
More articles evaluating 2017 and predicting trends for 2018 in "Grow with Tech" magazine no 2.
Tags:
---
See also: