17.01.2018
PR for startups in 9 steps. How to get featured in media.
Have you just started off a new Internet platform? Does your mobile app have new functionalities? Don't even try to do PR for a startup, because there won't be any effect. Unless you will do it exactly as I say.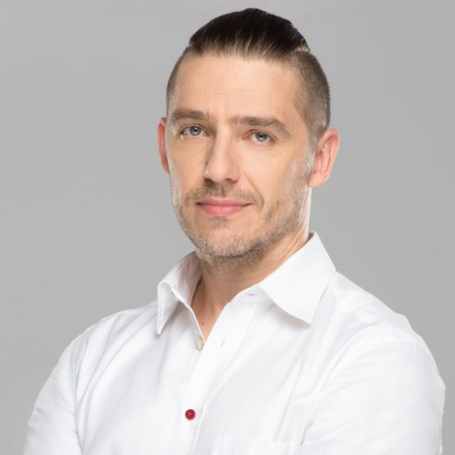 Every day a journalist gets from a dozen or so up to more than 100 press release on average. Most of them land in the trashcan. Only chosen ones will be presented to the editorial board as potential candidates for publication. One or two of these will finally be published. So how can you effectively promote a startup in media?
1.    PR FOR STARTUPS? START WITH A MEDIA LIST
First, ask yourself a simple question – what type of media am I interested in? Where do I want to see information about my company?
Create a simple media list which will include a dozen of titles. Each media should have a clearly identified dominating format – a portal, a blog, a daily paper, a weekly, a monthly periodical, a radio or a tv. Define dominating topics for each media e.g. news, business, finance, lifestyle, new technologies, startups, society etc.). It will be useful later on for filtrating the list.
2.    IDENTIFY THE JOURNALISTS
A good press release reaches a strictly identified journalist. Most press releases are sent out in bulks at random. This is why the journalists who get the material are simply not interested. If you want to succeed you have to act as a sniper, not as an artilleryman.
Check the website of each media on your list and identify the name and surname of a journalist who has published material in the area that your company relates to. It's not that obvious. In case of tech portals, look for a journalist who has written an article on technology similar to yours or on your competitors. In case of a general media, you should find a journalist who is close to new technologies or small businesses.
There is nothing wrong about having a few journalists from the same media on your list e.g. one who writes about new technologies and another who is interested in business innovations.
3.    DETERMINE CONTACT DETAILS
This one is a difficult task but you can't do PR for startups without contact details. Some editorial offices maintain an open-door policy and publish journalist's emails under their articles. However usually you will have to search through journalist's twitter accounts, "editorial office" and "contact" tabs as well as editorial footers.
You need the e-mail address of each journalist on your list. His/her mobile phone number would be a great add-on. The structure of the address is often similar to the addresses of other journalists in the office so you shouldn't have problems with working it out. When it comes to the journalist's direct phone number the best way to get it is to… call the editorial office.
4.    LAY DOWN THE CONTEXT OF THE PRESS RELEASE
Now it's time to prepare the press release. Remember that an average person is not interested in your company, the product or the service. However, he will be interested to know how it is going to change his life. When writing the press release don't concentrate on the functionalities of your product or service details. Instead, write about the problem or the need that justify the solutions that you produce.
Remember that one concept will not be equally interesting for all media. If you have business journalists on your list the press release should address the needs of the business. If your list is broader and includes media of various profiles the best solution is to… prepare a few versions of the material based on various contexts.
5.    PREPARE THE CONTENT OF THE PRESS RELEASE
The main goal of the press release is to present the most important facts. However, it doesn't mean that you have to include all minor details! A good press release gives the possibility to go through the information quickly and easily. Try to wrap up the content in one and a half pages of standardized text.
Split the text into paragraphs. The first one should answer the most important questions: Who? What? Where? When? Why? The next paragraphs are only complementing the key topic.
Every press release should also have a title and a lead meaning a short summary of 2-3 sentences. A good title and a good lead make it impossible to resist the temptation to read the entire text. Remember, they should be short and concrete to the point. Journalists are allergic to adjectives and unnecessary flourishes so avoid these. The title should relate to facts, not poetry.
At the end of the press release you must state your contact details.
6.    PREPARE A UNIQUE EMAIL
Most press releases aren't even opened. In the vast majority, it's the fault of badly prepared emails and a wrong communication context.
Remember not to put all the content in the e-mail. After opening the message a journalist should be able to instantly figure out what the information is about and how it changes the lives of his readers. It's a good idea to rephrase the lead in 2-3 sentences.
Make sure that the e-mail clearly communicates the problem/need that your company solves. The same about the title of the message. It should be short and say exactly what the press release is about. It is also worth to mention in the title that this e-mail includes a press release.
Try to personalize the e-mail. The journalist should know at the first glance that you contact him intentionally. If you have found some of his previous articles which relate to your information it's good to mention them in the e-mail and to include the links.
7.    CONTACT!
Give up on a mass e-mail distribution or using tools which automate emailing. Beautiful HTML e-mails work when you communicate with your clients. For journalists, it is a sign that the same press release was sent to other people at the same time. This efficiently bursts their bubbles.
Send each e-mail separately from your personal mailbox. Double check the names and remove the "Fwd" tag from the e-mail title.
8.    FOLLOW UP YOUR FUTURE PUBLICATIONS
After you send the message to the journalists follow up each of them on email or on the phone to review the publishing possibilities. Very often there will be no answer and that's normal. Within a few occasions, you will be informed the message hasn't been read yet and you will be able to set another deadline convenient for both sides. Sometimes you will be also asked to send the press release again.
When you start a conversation about the information try to find out if this topic is of any interest for him/her. If not, why? Perhaps another angle of the story would be more appealing? Or maybe a different form would be better, e.g. an interview?
Be flexible and listen to the other side. Direct feedback from a journalist is priceless. It will let you know the needs better and therefore prepare better press releases which correspond to concrete needs of the media.
If the journalist is interested in publishing your information check if there is any need for additional photos, short quotes of the founders or numbers. At the end confirm when the publication will be live.
9.    BUILD RELATIONS
When you distribute press releases regularly you will quickly understand that you communicate with a bunch of the same key journalists and bloggers. This is why you can't treat a press release as a "single shot" at anonymous people. You have to see it as the first or one more chance to talk to specific media.
When you consequently build your relations with journalists over time they will evolve into permanent relationships which are beneficial for both parties. The journalist receives interesting information first hand and you get the possibility to regularly appear in media, at least in the form of comments on current events.

--- 
Krystian Cieślak – CEO of the Remarkable Ones. Communication agency specializing in PR for startups and tech companies. Together with a team of dedicated consultants they manage PR for brands like Brainly, TomTom Telematics, infoShare or Beesfund. An expert in building relations with media and opinion leaders on the Internet. A supporter of communication based on trust, knowledge sharing, and substantive argumentation. PR lecturer in the Executive MBA program at Akademia Leona Kuźmińskiego, Wyższa Szkoła Bankowa, and Uczelnia Łazarskiego.
 
Tags:
---
See also: