23.04.2020
Must-read books picked by Infoshare speakers
Infoshare speakers tell us about life-changing books.
"A good book is an event in my life" – wrote French writer Stendhal in his great novel The Red and the Black. Even when we don't have opportunities to participate in events and travel, there is always time for reading good books, which can be an amazing journey. And a social share experience.
We asked a few Infoshare speakers from worlds of technology, VC funds, marketing, and science: 
1. What book has changed your outlook on life somehow?
2. What book everyone should read in a lifetime?
The important questions for every bookworm. And then they shared amazing book recommendations. Check it out below.
Mike Russell,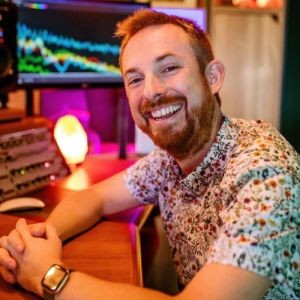 Creative Director at Music Radio Creative
1. The Miracle Morning by Hal Elrod
This book places a firm importance on having a great morning routine and starting it early. I never realized what a difference it would make to the rest of my day and overall quality of life just by waking up a couple of hours earlier than usual. If you want to feel good and get more done I highly recommend following the principles outlined in this book!
2. Man's Search for Meaning by Viktor Frankl
The experiences of one person as a prisoner in a Nazi concentration camp. What is clear from reading this book is that it's how we think about every experience in life that influences our own happiness or sadness. Even in the hardest moments, we can still choose our own perception of the situation.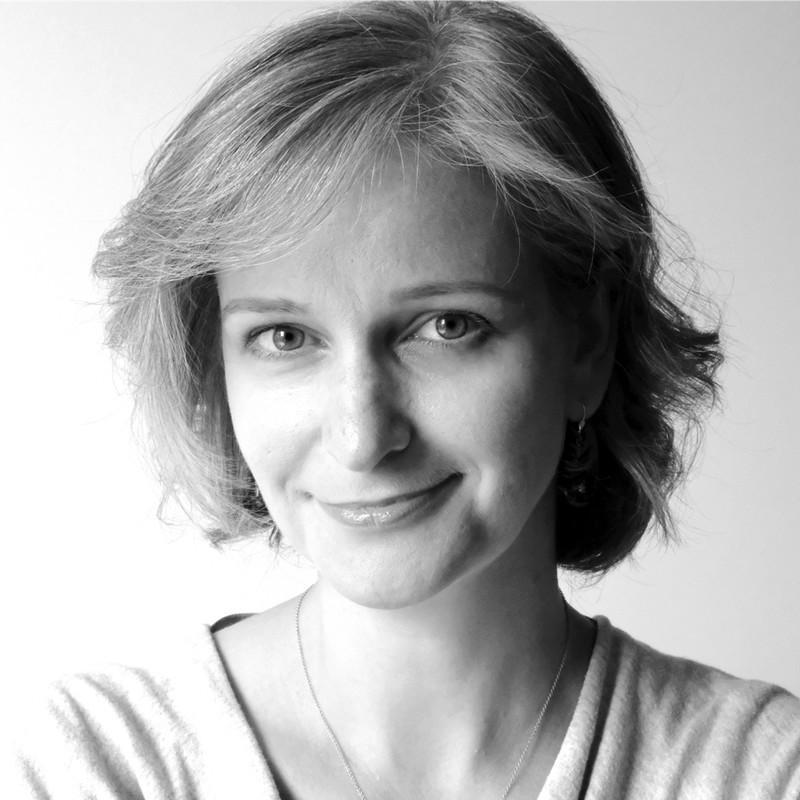 Anya Navidski,
Founding Partner at Voulez Capital
1. Siddhartha by Herman Hess 
This book set me on the path of deep exploration of mindfulness and zen meditation, which have become a critical part of my life ever since. It then led to many more books on and around this subject, such as the collection of books by Daniel Goleman where we synthesises discussions that took place between the Dalai Lama, a number of senior monks and Western scientists from the areas of psychology and neuroscience, resulting in some fascinating scientific discovering on how the human brain works.
2. Invisible Women by Caroline Criado Perez 
Every man and woman should read this deeply researched collection of facts around how we, as a society, are biased and the impact it has on every aspect of our lives.  From car safety to voice recognition software to skewed algorithms. Everything we create is influenced by the mindset of who creates it. And deep flaws in our approach mean we are not only missing out on a huge amount of value but are literally putting lives at risk every single day. This book should be a compulsory part of every human's education.
Francesco Cracolici,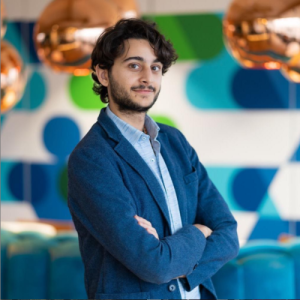 General Manager at Nomadic Minds
1. Awake the giant within by Tony Robbins. 
An amazing book that teaches you the tools to be more effective and happier.
2. Awareness by Tony de Mello
It will teach you to understand what's really important in life, and most importantly, it will explain to you how stupid are all the things we worry about.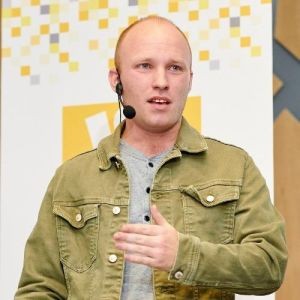 Kyle Boss,
Software Engineer at Tinder
1. How To Win Friends and Influence People by Dale Carnegie 
It is an impactful book that can change the world's perspective. It reminds us all how we are human. If we can do something to make folks we interact with daily feel a bit more appreciated, we will all move forward as one.
2. Radical Candor by Kim Scott 
It is a book I encourage everyone to read at least once in their lifetime. While many of us have no problem communicating praise, it's much more difficult to provide critiques. Radical Candor gives an eye-opening view as to why being a bit more open and honest with your team can only help, and how to do it to keep the team moving forward.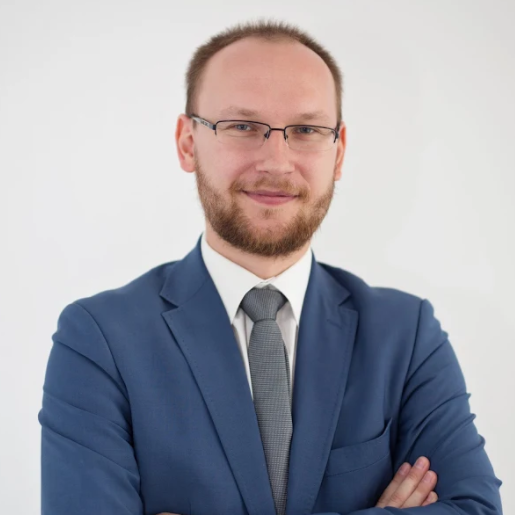 Tomasz Palak,
Legal advisor, speaker, author of articles on tomaszpalak.pl
1. Factfulness: Ten Reasons We're Wrong About the World – and Why Things Are Better Than You Think by Hans Rosling, Anna Rosling-Ronnlundand and Ola Rosling
This book teaches exactly what its title indicates. It allowed me to approach even more distantly to unsupported assessments, and also convinced me of how many unconscious false beliefs we hold as a community. And although everybody - like me - thinks before reading that this does not apply to me ... probably will eventually agree with Roslingom. I highly recommend!
2. Talking to Strangers: What We Should Know about the People We Don't Know by Malcolm Gladwell 
My fresh discovery, because the book is new. It is a mine of interesting anecdotes and stories - and at the same time, all these examples have a psychological discussion. And they show numerous communication difficulties on a lot of examples - from conquistadors to the series "Friends". After reading, it will certainly be easier to see such discrepancies - and thus communicate to all of us.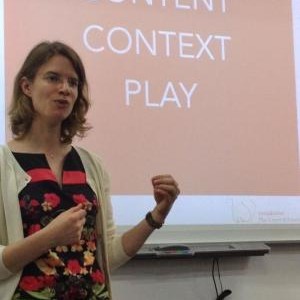 Yesim Kunter,
Play expert and futurist
1. The Courage to Create by Rollo May
The book about Creativity and what it takes to be Creative. Amazing literature on the philosophical and psychological perspectives on Creativity.
2. Man's Search for Meaning by Viktor E. Frankl
Great memoir in explaining the importance of finding purpose in life and creating meaning. The scientific definition on finding the inner core resilience and how to adapt your mindset.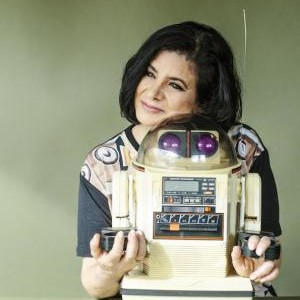 Joanne Pransky,
World's First Robotic Psychiatrist
1. Reclaiming Conversation by Sherry Turkle
Turkle scientifically confirms the concerns the World's First Robotic Psychiatrist has had for over 40 years – that the most humanizing thing humanity can do is have more person-to-person conversations.
2. 24/6: The Power of Unplugging One Day a Week by Tiffany Shlain
Every human, regardless of their religious (or non-religious) views, needs to read Shlain's proven why it is necessary and how to completely unplug from their screens for 24 hours a week.  She brilliantly conveys with great storytelling and facts that the best way for humans to better connect to society and each other is to recurrently disconnect from their devices.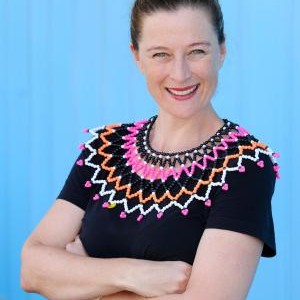 Nicci Stewart,
Founder, and Director of The Why Effect, entrepreneur, TEDx Speaker
1. The Little Prince by Antoine de Saint-Exupéry
It's a beautiful metaphor for life and what is truly important as we go through this journey of life. I love it so much every year I treat myself to a Moleskin Little Prince diary. 
2. The Book of Joy by His Holiness the Dalai Lama and Archbishop Desmond Tutu and Douglas Abrams. It's a wonderful conversation between two men who have suffered terribly in their lives and yet have found joy, hope, and compassion. I bought this book and read it a few years ago but I believe now with everything that's going on we need to focus on joy, hope, and compassion. And most importantly to never forget to laugh.
 
Tags: