30.11.2018
iSknowledge: 5 rules that will help you to build a valuable volunteer program
We work whole year for these exceptional two days in May, but during infoShare we need additional support by dozens of volunteers - you can see them wearing characteristic red T-shirts. How do I manage to gather such a number of volunteers and why are they willing to come back to us every year? I follow 5 key principles in my work. Read how I managed to build the volunteer program at infoShare.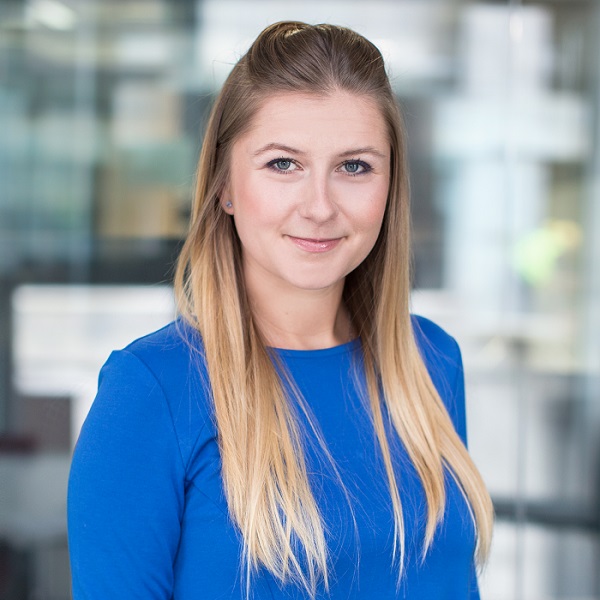 Patrycja Zacharzewska Event Manager experienced in organizing events for over 6000 participants. Passionate about building volunteer teams, training and motivating them to make efficient contribution to events and give volunteers possibility to gain valuable experience. Currently at infoShare, she takes care of speakers relations -  there is a bit to do, as we are inviting about 200 speakers!

As Event Manager at infoShare, I face a variety of challenges. One of them (the best of all!) was to create a system of cooperation with volunteers from scratch.
Since the introduction of the volunteer program, the number of volunteers participating in infoShare has grown by 45, 90 and even 96 people each year!

These numbers can make the impression, but I focus on quality, not quantity. Currently, our demand is 90-100 volunteers. Although we have many more applications, I accept exactly as many as we need.
How am I able to gather such a number of energetic and ambitious people eager to help? Why do volunteers willingly cooperate with us for up to four years in a row and bring their friends to help in the next events? They answer this question in two words, which I will reveal later ;) I formulated 5 principles which guide me in my work and which may also be useful to you.
 
1. REDUCE A DISTANCE

Treat volunteers like co-workers, not subordinates. Go to "you" from the very beginning. Do not be afraid of losing your authority - if they see you as a good leader, and what's more, a nice and open person, you will certainly earn their respect. Both sides gain on mutual relations. You gain the trust and commitment of volunteers. They feel like a part of the organization, happily come to organizational meetings and share their insights and remarks. Thanks to this, you build volunteering together, not only by issuing commands by one side and performing them through the other.
Remember about the individual approach. If you did not specify who you are recruiting, you can expect: students, working people, young and elder people, with primary or higher education, with different interests and motivations. You should take into account that each of them probably has different expectations for volunteering, a different style of communication or a way of working. It is your task to choose the right people for specific jobs, build teams and develop a communication method that will be suitable for all and each one :)
 
2. TAKE CARE OF VOLUNTEERS

The attended volunteer will be happy and smiling. As an event participant would not you want to be served by such a volunteer? :)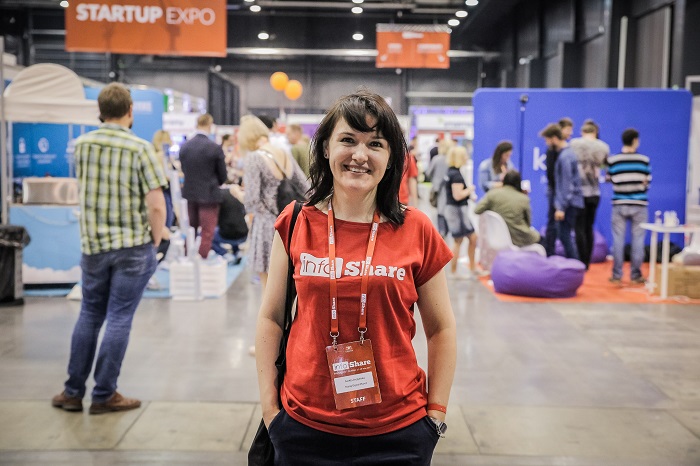 In relations with volunteers, the smallest seemingly insignificant details count. Here are some examples of activities that help in taking care of volunteers:
share the most important information about the event and volunteer tasks in advance,
answer all questions and concerns clearly,
present what you offer and require,
provide volunteers with insurance, sign a voluntary agreement,
work out a convenient way of communication together,
organize integration meetings, take care of pleasant relations between volunteers,
provide volunteers with a decent and tasty meal and drinks,
make a proper briefing before the event, once again remind the most important information,
support during the event,
give tips (if volunteers perform tasks incorrectly); a good way to avoid mistakes is to combine volunteers in pairs (an experienced volunteer with a new one), then those experienced will have the opportunity to share knowledge, and new ones will not occupy organizers asking for trifles - what a self-learning organization it is ;),
absolutely never shout,
praise, say "thank you", share a smile and a nice word (when the volunteers do their job very well) - it's not that much to do and at the same time it means a lot for volunteers.
Believe me, it is the attended volunteer who unexpectedly saves you with a cup of coffee and a warm word when you are in your last strength, which is not difficult during the organization of events ;)
3. OFFER DEVELOPMENT OPPORTUNITIES

Do not limit the work of volunteers only to basic and repetitive tasks. These assign to new people who have not got to know the event or project yet. For those familiar with your initiative, create challenges and opportunities to demonstrate. Thanks to this volunteers will develop their skills. Moreover, it will make cooperation again valuable for both parties. Volunteers will be happy to come back to get more interesting tasks and gain more experience every time. You will have better and better-prepared helpers.
Consider what development path you can offer your volunteers. infoShare offers the following possibilities to particularly outstanding volunteers:
a position of the leader of  volunteers,
an internship,
a job.
Once again, focus on building long-lasting relation presents the situation of win-win. We offer a development path for young and ambitious people because we know that they are looking for it :). We are gaining because during volunteer program we can test volunteers' skills in practice and search for "pearls" with whom we would like to establish cooperation.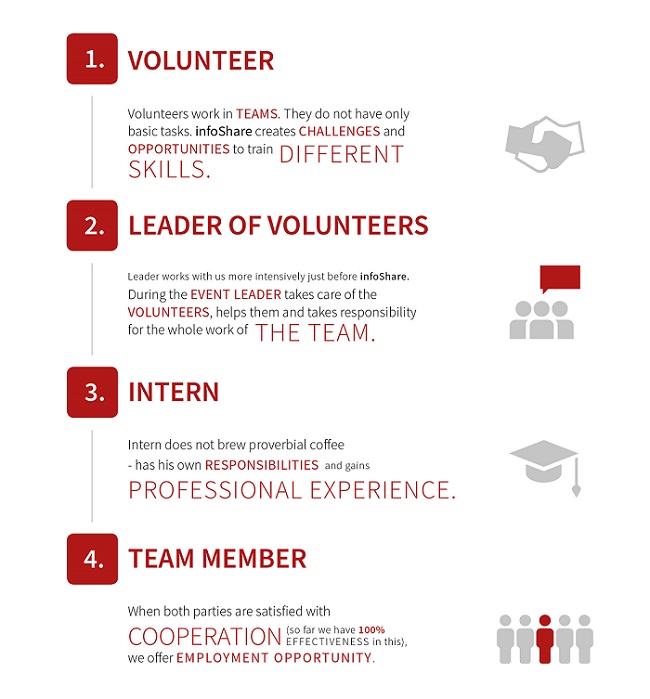 4. LISTEN AND DRAW CONCLUSIONS

Approach the volunteer program professionally as any other task you do. Do you conduct surveys among event participants? So why do not to conduct surveys among volunteers? Listening to their comments and remarks will allow you to improve the way you work and increase overall satisfaction with volunteering, which ultimately translates into the satisfaction of your customer. By learning the needs and motivations of volunteers from year to year, you will be able to provide them with more value.
You can also ask about their suggestions for improvements regarding the entire event. Involved volunteers will share interesting insights. Do not forget that they are the participants first contact at the event, so they are a good source of information about the participants. At the closing meeting of the volunteer program, discuss together the results of the survey. It creates an atmosphere of co-creation of the interesting project.
5. BUILD THE UNIQUE ATMOSPHERE

Surveys for volunteers have been carried out since the beginning of the volunteer program at infoShare, that is for 3 years. On the question "What did you like most about the organization of infoShare volunteer program?", among many proposed answers, the most often volunteers choose one - GREAT ATMOSPHERE! These are the two words that, according to volunteers, define volunteering at infoShare. Great atmosphere is the reason why they come back to us :)
All of the above tips will help you build the valuable volunteer program. It is not an easy task... It requires long-term effort, attention to details, and above-average commitment. However, if you like your work and cooperation with volunteers, you will surely create a fantastic atmosphere! Remember that one thing about emotions - when volunteers see that you are juggling with the event, they will also act with enthusiasm. Otherwise, you will not infect them with energy and passion for action.
Smile and professionalism - this is my recipe for valuable volunteer program!
While working with volunteers at infoShare, I focus on long-term relationships. Our facebook group "lives" all year long. We share information about interesting events, make jokes, upload photos and arrange parties. We just like each other :)
 
Do you want to share your thoughts on volunteering? Or maybe you plan to create a volunteer program around your event, but you do not know how to start? Would you like to become a volunteer at infoShare? Let's talk on LinkedIn or via email patrycja@infoshare.pl :)
 
Gallery:
Tags:
---
See also: