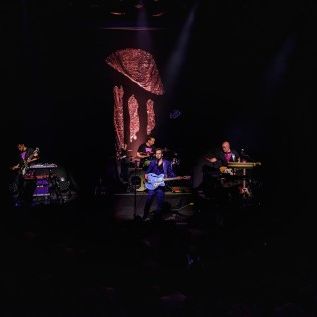 Let's make a real network! Seize the unique chance to make new friends and business partners in an informal atmosphere.

Available for: Conference, Startup, Executive and Investor Pass holders.
This event has been accompanied Infoshare for years, with about 1000 attendees every year. Stary Maneż - where the party takes place - have always been a host to the best artist possible, so this year won't be different. Infoshare 2020 Great Networking Party artist is Fisz Emade!
Fisz Emade - one of the most important bands on the Polish phonographic market. Since 2001, they have released 9 albums kept in hip hop as well as hip-hop-like and electric stylistics. They were the first to introduce into Polish hip-hop – at such a high level – soft sounds and soft texts relating at some point to the stylistic climate of Native Tongues. From then on, the brothers have kept on experimenting, always attempting however to have one element in common for all their inventions, i.e. high quality and engagement.
Time: 20:00, 23rd of September
Place: Stary Maneż, Słowackiego 23 Street, Gdansk Show on the map